As the colder temperatures and poor weather approach, we will likely see a rise in Winter related repairs, therefore it would be wise to follow our Winter car checklist to prepare your vehicle for the worst of the British weather. So before the icy temperatures arrive, here are our top tips for getting your car ready for the Winter months.
Our Winter Car Checklist
1. Ensure your car is fully serviced prior to winter.
Up to half of the issues caused to vehicles can be prevented by maintaining regular service checks on your car or van. It's always worth the investment to get a trained mechanic to check the essentials before the Winter months so that your vehicle has the best chance of surviving the harsher conditions into Spring.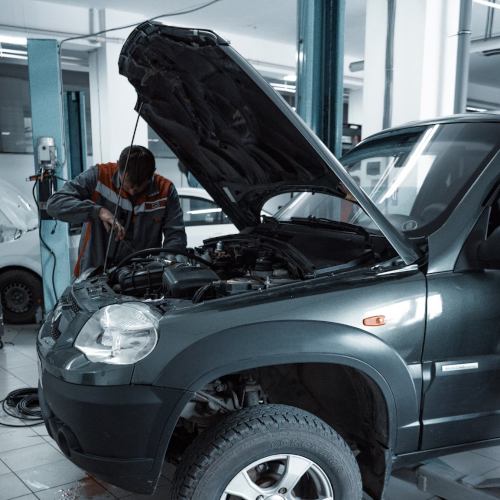 2. Check your battery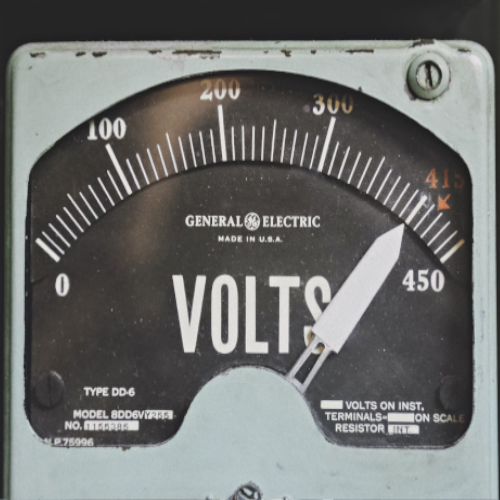 The last thing you want is to be stuck on the road in freezing temperatures so a battery check is one of the first things that you should check and that is why we have it near the top of our Winter car checklist. A battery has an effective working life of about 5 years but during the winter months, it suffers from the cold temperature reducing the output – and increased wear due to the more frequent use of lights, heaters and fans.

When checking your battery the vehicle owner's manual should be your first point of reference. Within the manual, there will be a section dedicated to 'charging the battery' or 'checking the battery. This section will outline where the battery charging terminals are located as they may not be located on the battery itself.
3. Top up your engine coolant with antifreeze
Engine coolant should be a 50/50 mix of water and antifreeze. Your vehicle will need to be topped up with antifreeze as it becomes diluted over time, and if the antifreeze gets over-diluted it can freeze during very cold weather.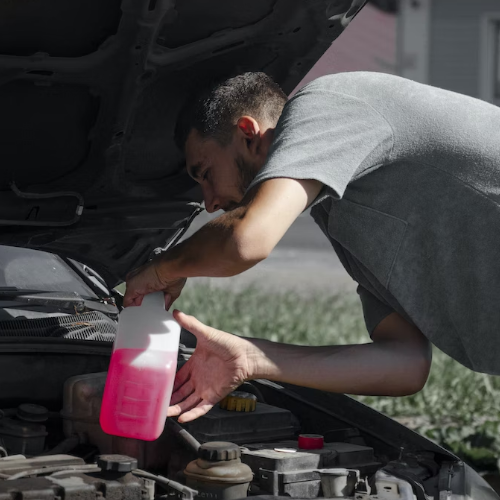 4. Check your tyres pressure and tread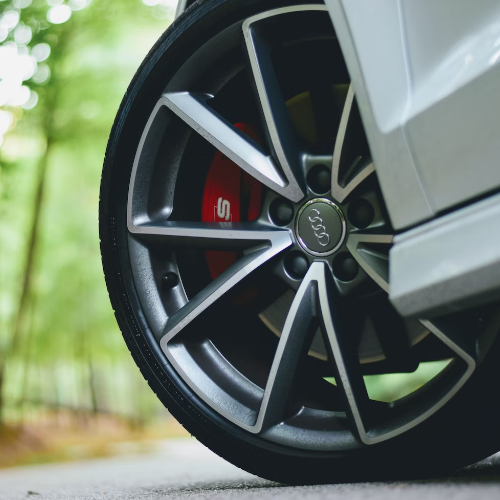 This is one of the most important parts of our Winter car checklist. A car's tyres are key to both steering and braking, so it is of paramount importance that they're maintained and kept in the best condition possible, especially when approaching icy weather and unpredictable conditions. The pressure and tread depth are the crucial factors to measure when checking if your tyres and this is the same in all seasons. The AA recommends a minimum of 3mm depth during the winter, compared with the legal minimum of 1.6mm, as it gives a better grip. You also have the option of swapping your Summer tyres for dedicated Winter tyres that provide increased grip.
5. Make sure your lights are clean
When the roads become wet the dirt and slush are thrown up and your vehicle's headlights will become less effective over time because of this if you d not stay on top of them. Checking that all lights, indicators and rear reflectors are clean should be a regular part of your Winter car checklist before driving. Maintenance of your lights is important for two reasons; it improves the safety of your vehicle when driving, and it is the law. It is equally as important to ensure none of the lenses is cracked and that there are no blown bulbs and pay special attention to your full-beam headlights, fog lights and indicators.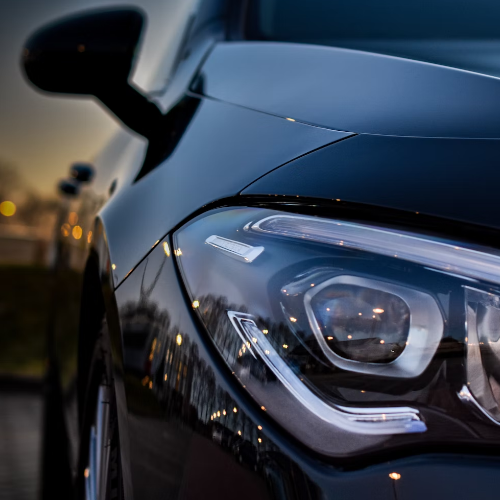 6. Clean your windscreen and wipers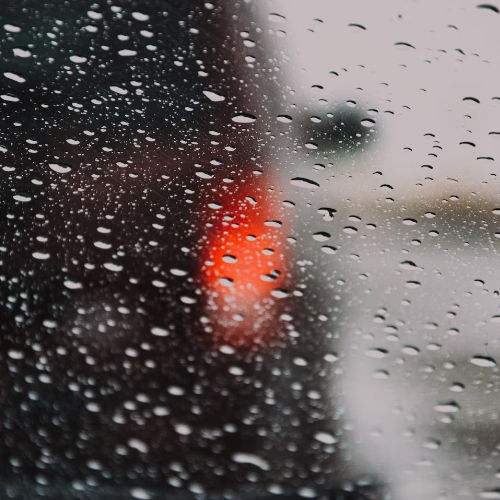 Your windscreen is under an onslaught from the elements during winter. From the residue that salted roads leave to the general grime thrown up from the vehicles in front. Your windscreen will require a thorough clean inside and out to prepare it for Winter driving. Make sure you top up your screenwash fluid with antifreeze and check your wiper blades for nicks and tears bu running your finger down the edge.

Chips on the windscreen can grow in cold temperatures so make sure you check for chips in the windscreen and in the bodywork of the vehicle as salt deposits on the road will cause damage to the vehicle through these vulnerable areas.
7. Prepare for longer journeys
Whatever the season it is always wise to check the weather forecast, motorways and news for the latest updates and safest routes. To ensure you're not rushing to get to your destination, leave enough time for unforeseen delays. Again make sure you have topped up the vehicle with antifreeze and have a winter car kit in the boot with a de-icer and a scraper.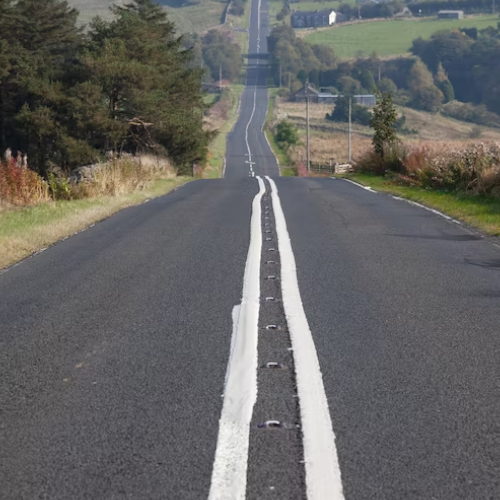 8. Prepare an emergency winter car kit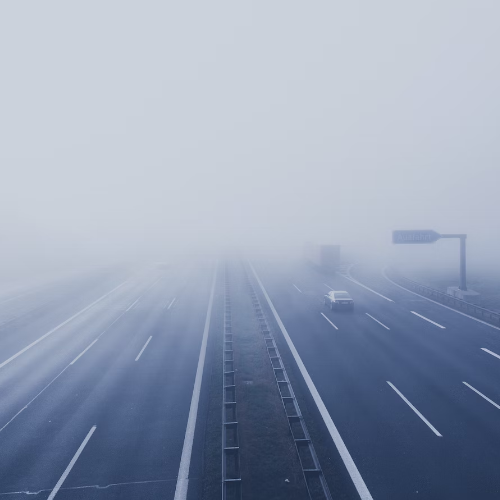 Hopefully, you will never need it but in the colder temperatures there is a higher volume of vehicle breakdowns, so this part of our Winter car checklist breaks down some of the things we suggest you have in your vehicle during Winter:
A mobile phone & charger
A torch
A blanket
A hi-vis vest
A shovel
Screenwash
Food and drink supplies
Scraper and de-icer
An atlas or map
Spare batteries
Suitable shoes for walking in snow
9. Check your breakdown cover
It may be wise to opt for a comprehensive breakdown cover over the Winter months as it gives you peace of mind knowing that if you do break down in the cold, at least you won't be stranded. So check your policy and make sure you have the number of your respective breakdown service with you.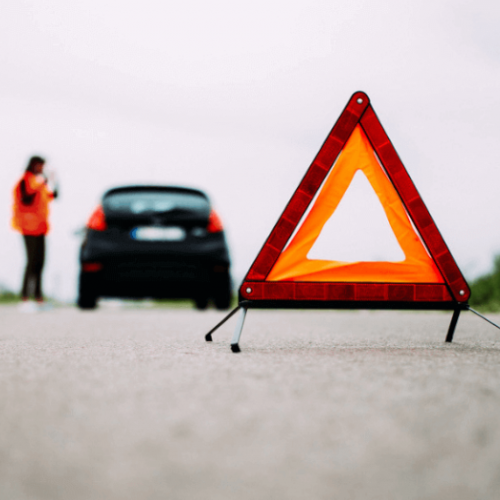 10. Other important tips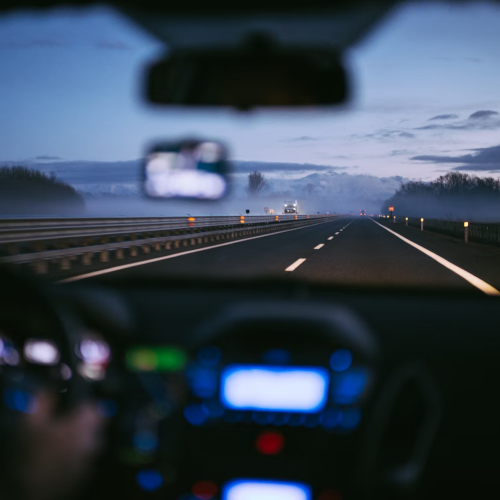 We advise you to maintain at least a quarter of a tank of fuel in our vehicle during the Winter in case of unexpected delays.

Make sure you understand what your dashboard warning lights mean as they are there for a reason and it is vital that you know what to do when any become active. It is a good idea to check your brake discs, pads, and fluid to make sure your brakes are quick and responsive. You should also make sure your fan and alternator drive belts are secure and in good condition. Any garage ought to be able to assist you if you don't feel comfortable performing these inspections. Lastly, pay attention to the road's condition while you drive and make sure you have completed our Winter car checklist before you set out on any long journeys or in harsh conditions.
Driving your car in the winter tips
Make sure you have enough fuel. Over the winter, your automobile uses more fuel. Therefore, maintain a decent fuel level in the tank to avoid becoming trapped in the bitter cold.
Make a trip plan in advance. Examine the weather predictions and plan your route accordingly.
When driving, stay on the main thoroughfares. They should be safer to drive through and are more likely to be kept free.
Brake carefully, steer gently, and accelerate. You run the risk of skidding out of control if you do any of these actions too rapidly.
In the event that your car starts skidding, take your foot entirely off the accelerator and gently manoeuvre into the skid while maintaining both hands on the steering wheel.
That's the end of our Winter car checklist and our roundup of the steps to prepare your vehicle for the coming months. Hopefully we will save you some money in the long term and potentially increase the safety of your driving. For all your dents and scratches we provide both paintless dent removal that brings your car back to its original state without the use of filler or paint. We also provide paint repairs using sophisticated colour match technology as well as a variety of body repairs and alloy wheel restoration services.