With Christmas fast approaching and the brand new EASR Bodyshop now in full swing, we thought it would be a great time to help give you some inspiration with some of the best Christmas gift ideas available. Whether you are buying for a fellow petrolhead, your children, or even a little treat for yourself we are certain there is something here to suit everyone. So for those who enjoy cars, and car-themed gifts our list is the perfect way to embrace their passion. Avoid the bad knock-off die-cast cars and get them something seriously cool with our guide to gifts for petrolheads.

Dash Cam™ 65W
Garmin Dash Cam 65W is a simple high-definition driving recorder with a 2.0″ LCD screen. It delivers a 180-degree field of vision meaning it catches more of the environment. This dashcam also automatically adds detailed time and location data using GPS so you can pinpoint exactly where and when incidents occurred. This camera achieves high-quality footage in both bright and low-lighting environments and can be easily installed on the windshield.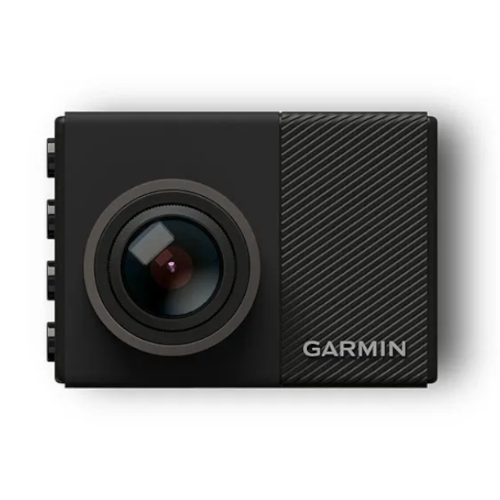 ---

Wireless Portable Charger 2.0
With the Tesla Wireless Portable Charger 2.0, you can stay charged on the go, at the office, or in your regular life. Simply set your Qi-enabled device on the charging pad to receive a speedy charge or boost. The Wireless Portable Charger 2.0 can also be recharged using any wireless charging device. It has a battery capacity of up to 10,000 mAh and an 18W power delivery, as well as an integrated USB-C connector for optional wired charging.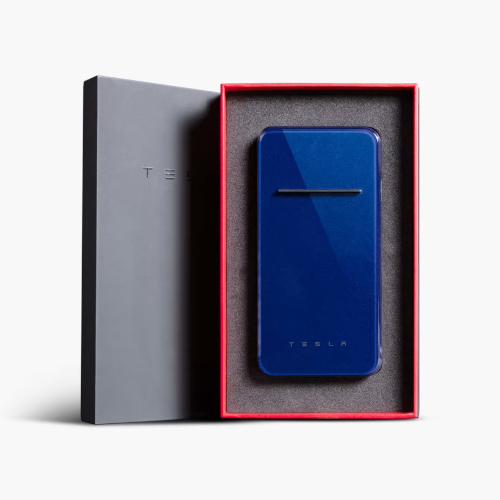 ---

F1-inspired Strat-3 Chronograph
The F1-inspired Strat-3 Red sports chronograph watch is a low-cost Swiss-made watch with anti-reflective sapphire glass, a sandblasted titanium casing, and a long-lasting, tire tread imprinted green rubber strap. The sub-dials pay homage to Formula One steering wheel design, the date is clearly displayed in a dedicated window allowing the wearer to make accurate timings of both laps and individual sectors with pinpoint accuracy.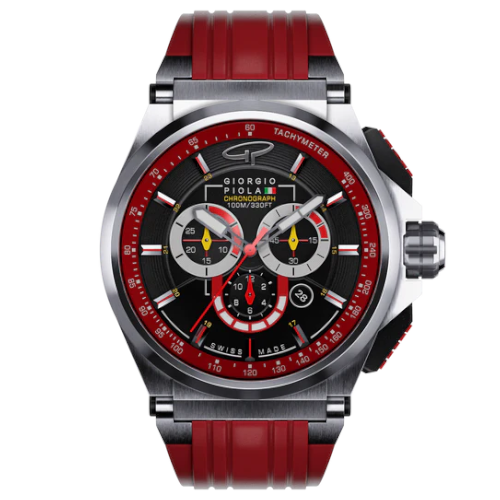 ---

VW Campervan Slippers

Treat the petrolhead in your life to some luxury loungewear in the form of these cool Volkswagen Campervan slippers. These slippers are officially licensed by Volkswagen, and have been designed with the VW Campervan Enthusiast in mind. They are inspired by the classic VW T1 Split Screen Campervan, complete with the iconic "V" form and colours. The slippers feature piping details and a metallic chrome material effect to mimic the VW Campervan bumper, which is also used in the embroidery on the main VW insignia.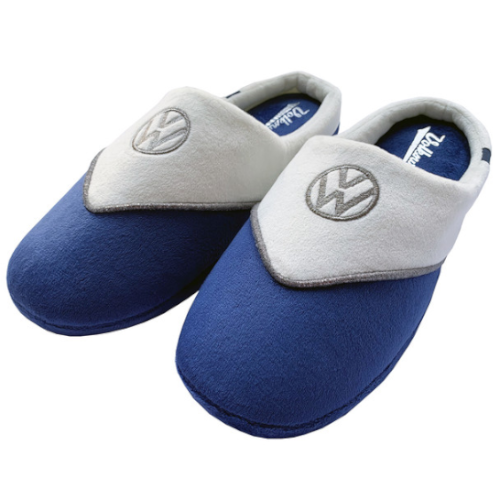 ---

Naim For Bentley Mu-So Special Edition

This stylish Naim for Bentley wireless speaker system is a one-of-a-kind edition of the multi-award-winning 2nd Generation Naim Mu-so. The device is designed for high-quality performance and functionality and features Naim's proprietary music streaming platform at the heart of the system. Optimal performance is guaranteed whether playing your digital music library, Internet radio, or through your favourite music streaming services.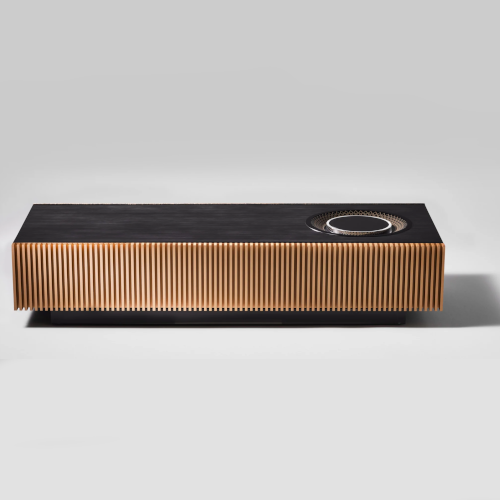 ---

Carhartt R01 Duck Bib Overalls
Carhartt's distinctive 12oz Duck canvas material is used to make the R01s. It's softer than it used to be when new, but it still takes a few wears to "break in" the cloth. The front of the leg is double-layered, from just below the knees to the waist. The pocket pattern is functional for a variety of tools, and there is a zipped pocket on the chest for mobile phones and other small items. The 360-degree "kick panel" at the bottom of the legs makes them extremely tough in this area.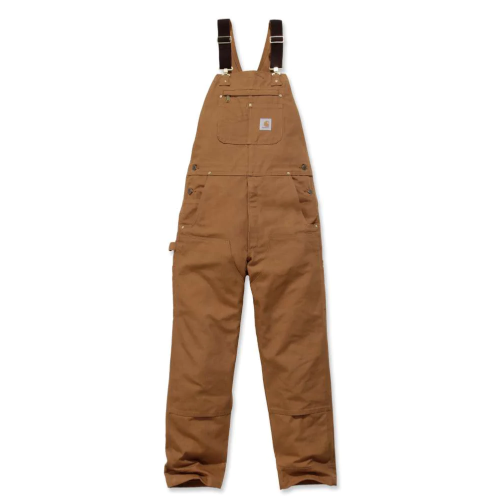 ---

Toyo Steel ST-350 WorkBox Blue
Toyo Steel is an Osaka-based Japanese manufacturer of pressed steel tool cases. They manufacture toolboxes for a variety of leading Japanese brands, and they also market their own Toyo Steel products. This is the brand's smallest cantilever-style toolbox. It measures 35cm x 16cm x 21.5cm and has dividers in the top two trays that are movable allowing you to customise the storage space.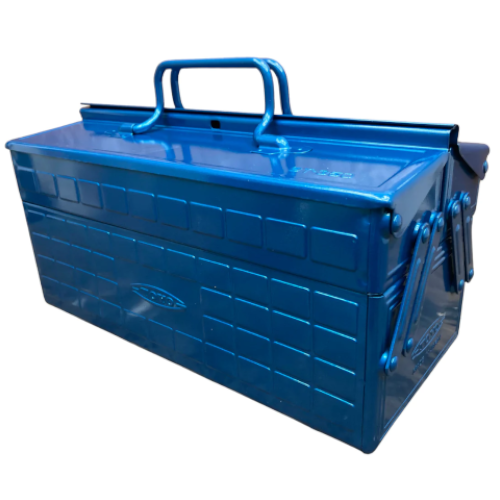 That concludes our list of gift ideas suitable for the petrolhead in your life so hopefully, we've given you some inspiration. Check our blog regularly for more EASR Bodyshop news, guides, and other handy lists just like this. Contact us today for all your vehicle body repairs, paint repairs, and paintless dent removal as well as our sophisticated alloy wheel restoration service diamond cutting, and more. Provide us with photos of the damage using our dedicated quotation form and we will get back to you with an accurate quotation.